Horse riding in Hungary is very inexpensive and there are a large number of excellent equestrian centres to chose from.
Watch video – Kaboka-Lovastanya
Please enquire should you need further information as to their location, costs and the facilities.
Certain centres offer camp holidays making it ideal for groups of children and adults alike to enjoy horse riding in the beautiful Hungarian countryside.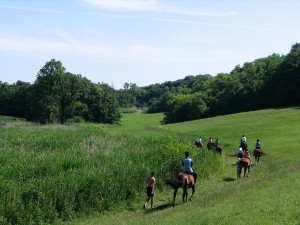 Airport collection, equipment hire and coaching can all be provided as part of of an overall package.
For people with holiday homes in the area horse riding can be enjoyed on a pay as you go basis.
The Spanish Riding School in Vienna is only a two hour drive away.