The best way to check out Hungary as a place and see the wide selection of properties on offer is to take one of our low cost Viewing Trips.
Please be assured the Viewing Trip is a hassle free experience – we are not selling time share properties nor are you dealing with an unscrupulous developer !!   We treat our clients with the utmost respect and even though we would like to sell you a property it is more important to us that you come back to the UK having had an enjoyable experience – this way you will tell others to come and check things out. With over 600 happy British property buyers and 15 years experience we are more than happy to provide you with the necessary references from people who live in your local area – not just the families that bought property but also names of people who for whatever the reason decided not to buy.
" I was amazed how relaxed things were during the viewing trip –  I must admit I did expect some pressure to buy but everything was so very relaxed and we had a great time "  Steve & Jane Stoke on Trent
You can come across and visit whenever it is more convenient for you – choose when flights are the cheapest, or when you can take holidays from work. Ideally the Viewing Trip should be for a minimum 3 nights. The  B & B's we use all have en suite rooms. The price includes bed, breakfast plus one evening meal at a nice restaurant close to Lake Balaton. This still leaves you two evenings free to have nice meals and do some exploring for yourself.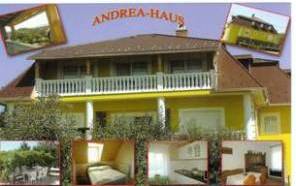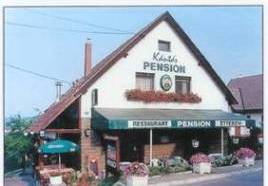 You notify me of your proposed travel plans and I will check the diary with the Hungarian office to make sure those dates are free. In due course I will send you out an info pack with maps and further information along with a questionnaire which we ask you to complete – basically a "wish list" of the type of property you think you would like to see & any preferences regarding sleeping ( Double, single, twin etc ) plus any food allergies etc and then we will do the rest.
On the day of travel we will be waiting for you in the airport lobby with a name board. We then take you by car through Budapest & then check you in at one of the B & B's we use close to Lake Balaton.
On your first full day we will collect you after breakfast and take you to our nearby office. You will be shown a selection of our latest properties and further details on any properties you may have pre selected prior to your trip. You will be shown maps and given a quick overview of the Lake Balaton region.
The next two days will be spent escorting you and visiting properties that meet your criteria & also showing you the surrounding countryside and sites. Please let me know if there is a particular hobby or past time you enjoy and would like to check out eg. spend an hour chilling out at one of the popular Thermal Health Spa. You will also have the opportunity to meet other British families who have bought properties in Hungary and this way you will be able to ask them some direct questions. On the last day we will take you back to the airport for your flight back home.
We are very fortunate in that many low cost airlines fly to airports close to Lake Balaton. Budapest is the closest ( approx 60 mins drive to the eastern shore ), Zagreb 1 hr 45 mins with Bratislava and Vienna only approx 2 hrs 15 mins drive. We are happy to meet you / return you to any of the above airports. There is a new airport called Budapest West just 15 mins drive from Lake Balaton which is due to open Spring 2013 – as yet we are unsure which low cost airlines will operate from this airport.
For the Viewing Trip because you may be booking fights at fairly short notice so expect to pay around £100 to £180 per person return in peak season although by searching on line and booking well in advance or going out of season you may be able to book yourself return flights for less than £100. Most owners book flights well in advance and usually pay no more than £100 return even during school holidays. Once you have booked your flights please let me know the flight numbers on the questionnaire and I will then reserve your accommodation.
If you would like help in booking flights then please call me and I can do this for you.
If you do decide to buy a property in subsequent years you can benefit from cheaper flights and special offers (typically less than £100 return) by booking months in advance and also by joining the airlines loyalty programmes.
Please note all the airlines have their own little ways of adding charges as you go through the booking process. The airlines have to make money and the extra charges eg. paying by credit card, even though not justified for that particular service, it is just the way different airlines structure their prices and advertise accordingly.
Just appreciate when all costs are included a single flight of 1200 miles for around £100 is still cheap !!!
Here are a few general hints and tips in order to keep flight costs to a minimum :-
Book as far in advance as possible – generally speaking the earlier you book the cheaper it is.
Search dates across a wide period – use the low fare finder option / view flights a month at a time if available.
Try and avoid school holidays & weekend flights – the Friday out flight and the Sunday return flights tend to be more expensive as these flights are popular with city break tourists.
Try not to take too much luggage – hand luggage up to 10Kg is normally free but the size of the hand luggage varies from airline to airline – please check – do not assume any small flight case will comply.
Pay by debit card rather than credit card as the charges tend to be a little less.
Avoid optional charges eg. reserving seats / priority boarding / taking the airlines insurance option / carbon emissions offsetting charge / priority boarding etc etc.
Opt to check in on line a few days prior to departure rather than check in at the airport.
For the inspection trips avoid booking mid Dec to mid Jan as this is generally when we take our holidays.
Budapest is the nearest international airport toLake Balaton. There are two airport terminals – all the low cost flights use Terminal 1 and the national carriers use Terminal 2. There are excellent road, rail and bus connections to the city centre.
Vienna Airport has more international connections and is connected by fast motorway to Budapest.Several smaller airports exist around Lake Balatonand there may be low cost operators introducing flights in the future.
There is a very good duty free shop at Budapest airport which sells the popular UK cigarette brands eg. Lambert and Butler. Silver, B & H etc – prices from approx £25.00 / sleeve – maximum limit 16 sleeves / person if the cigarettes are for personal consumption. Golden Virginia tobacco is also stocked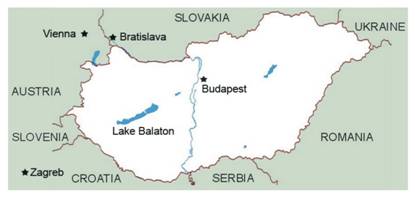 Approximate distances from airports to Lake Balaton with travel times by car :-
Budapest 59 Miles 1hr
Bratislava in Slovakia 117 Miles 2 hrs 15
Vienna in Austria 118 Miles 2 hrs 15
Zagreb in Croatia 113 Miles – 1 hr 45 mins
Flights From the UK – correct as of March 2014

| Airport | Operator | Flights per day | Destination |
| --- | --- | --- | --- |
| Luton | Wizz | 27 flights per week | Budapest |
| | Easyjet | Monday, Friday, Saturday and Sunday | Budapest |
| | Ryanair | Monday, Wednesday, Friday and Sunday | Bratislava |
| Liverpool | Ryanair | Tuesday and Saturday only | Bratislava |
| Gatwick | Easyjet | 9 flights per week | Budapest |
| | Easyjet | Daily except Wednesday and Saturday | Zagreb |
| | Easyjet | 12 flights per week | Vienna |
| Heathrow | British Airways | 3 flights per day | Budapest |
| | British Airways | 5 flights per day | Vienna |
| Manchester | Jet2 | Daily except Tuesday and Saturday | Budapest |
| | Ryanair | Daily except Monday and Friday | Budapest |
| Leeds- Bradford | Jet2 | Thursday and Sunday | Budapest |
| Edinburgh | Jet2 | Tuesday, Thursday and Sunday only | Budapest |
| | Ryanair | Tuesday and Saturday only | Bratislava |
| Birmingham | Ryanair | Tuesday and Saturday only | Bratislava |
|  East Mids | Jet2 | Monday and Friday only | Budapest |
| Stansted | Ryanair | 12 flights per week | Bratislava |
| | Ryanair | 16 flights per week | Budapest |
| Bristol | Ryanair | Tuesday and Saturday only | Budapest |
| Dublin | Ryanair & Aer Lingus | 11 flights per week | Budapest |
| | Ryanair | Daily except Saturday | Bratislava |